Tow Hook Pull/Tow (TH)
Towing/Pulling, The APC Way!
The Arthur Products Tow Hook (TH) nozzle was designed to utilized 100% of your jetter's power to clean and/or transport a cable within a pipe. The various jet configurations is excellent in pushing debris forward or slicing and dicing buildup on the pipe walls. Made from heat treated stainless steel in our Medina, Ohio facility, all APC Tow Hook nozzles are custom drilled to meet your needs. APC utilizes customer provided information such as system pressure (PSI), system flow (GPM), size of hose fittings (NPT), and length of hose (Feet) to make the best recommended jetting pattern for a specific application.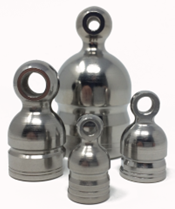 Standard Configuration:
Jet Pattern:
Up to 6 forward Jets
Up to 6 side Jets
Up to 6 back Jets
Wrench flats for ease of installation
Nozzle geometry easily recognized in the field
The number of jets and position of jets are based off of pressure (PSI), flow (GPM), length of hose (Feet), and specific objective.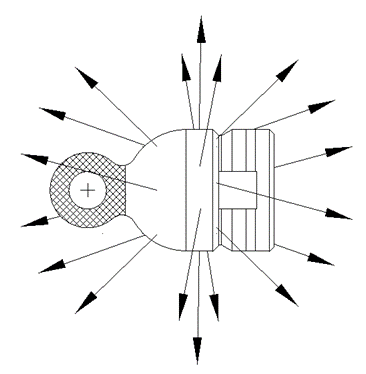 | Part Number | Thread | Diameter | Length |
| --- | --- | --- | --- |
| AP0250TH-10 | 1/4" X 18 FNPT | 0.625" | 1.217" |
| AP0375TH-10 | 3/8″ X 18 FNPT | 0.807" | 1.49" |
| AP0500TH-10 | 1/8″ X 27 | 0.500" | 1.375" |
| AP1000TH-10 | 1.0″ X 11.5 FNPT | 1.650" | 3.00" |
CUSTOMIZABLE TO YOUR SPECIFIC NEEDS
MAWP: 10K PSI (689 BAR)​​
Available in 1/4″, 3/8″, 1/2″, & 1.0″ NPT