Arthur Products' high pressure water blasting jet nozzles are specifically designed for the high demands of sewer and drain cleaning contractors. Whether you are an individual contractor or an OEM, Arthur Products has the expertise to be your water blast solution.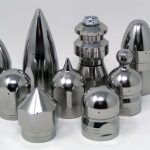 Tier One Jet Nozzles
Tier One nozzles are predrilled and come in our widest variety of shapes for diverse sewer and drain applications. Tier 1 Nozzles are made for pressure systems of 10K and 15K.  Our Tier One nozzles are listed below.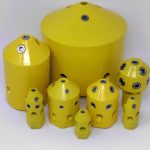 Tier Two Jet Nozzles
Tier Two jet nozzles involve an advanced variable flow configuration.  A Tier 2 Nozzle body has Female threaded ports in a diversified orifice pattern.  Associated replaceable drilled male inserts are placed for a particular pressure (PSI) and flow(GPM).
All

10K PSI

15K PSI

20K PSI

Tier 1

Tier 2