Contact the Arthur Products team to receive more information on our products or custom engineering and manufacturing services.
Expand the capabilities of your pressure washing system with the AquaNoz® Alpha Kit™. The Alpha Kit™ gives low-pressure / low-flow users all the tools matched with nozzles drilled specifically for the end-user application.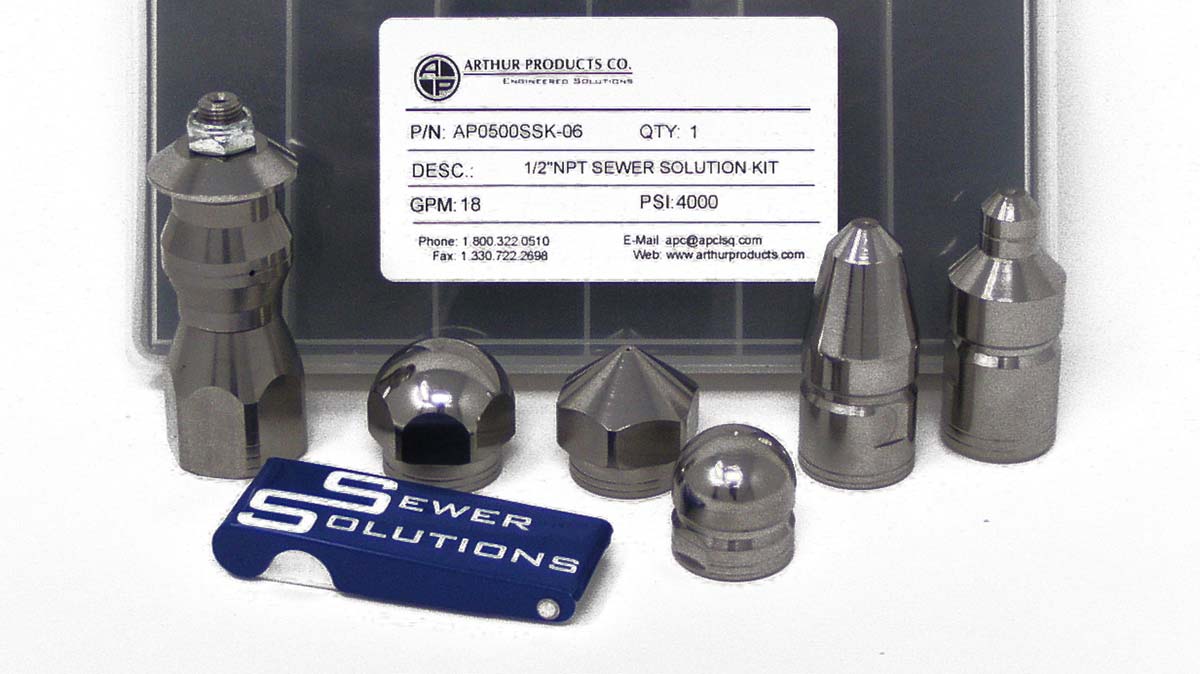 The AquaNoz® Sewer Solution Kit is your one-stop kit for all your cleaning needs. Combine your selected cleaning nozzles with the AquaNoz® cleaning tool and storage container. Add the AquaNoz® nozzle rack to mount your kit on your equipment.
Nozzle Hardware & Accessories