Cnt-r-KUT® G2 EMAX2 Cutter Jet Nozzle
Now available for systems with 3/8-19 BSPP threads!
Cut through roots and other obstructions with ease, then jet away the debris. The Cnt-r-KUT® EMAX2 cutter nozzle operates with a rotating head featuring interchangeable chains or cables. Water jet action flushes away remaining debris or blockage to clean pipes clogged with roots, grease and other buildup.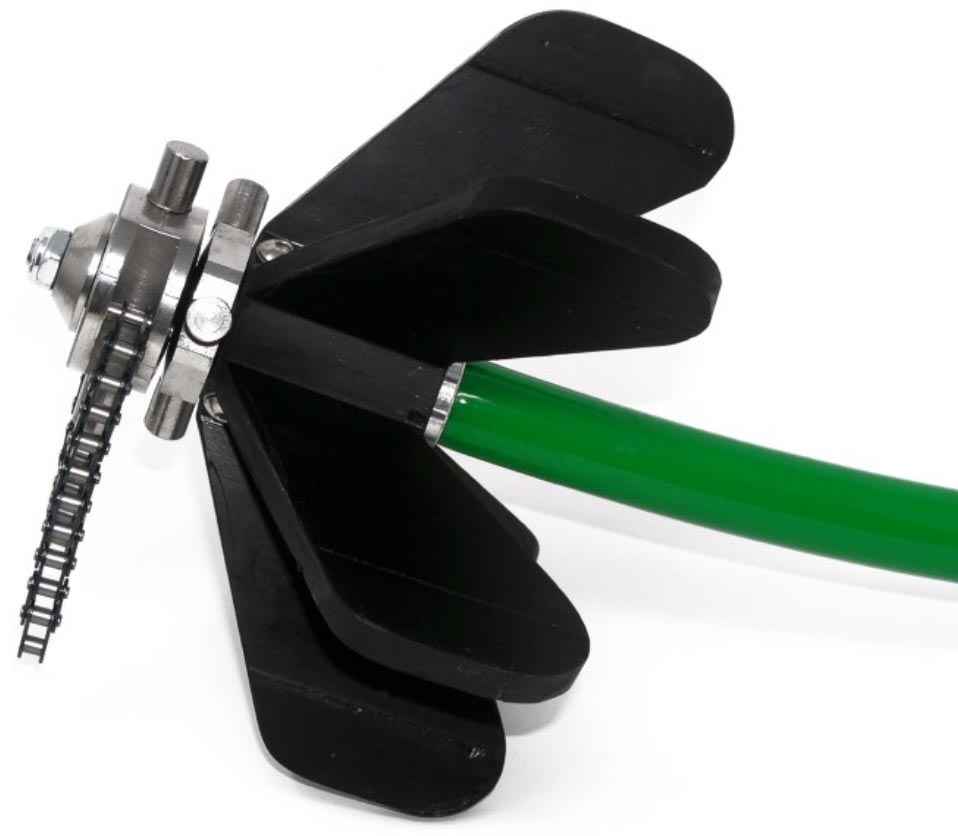 Stainless Steel Body/12" Sewer Hose – Qty 1
Guide Vane –6" – Qty 1
Rotor Head for Chain – Qty 1
Chain Set – Qty 3
Cable Set – Qty 3
Tool Case (lockable) – Qty 1
Orifice Cleaner – Qty 1
Utility Knife – Qty 1
Silver Marker – Qty 1
Straight Edge – Qty 1
Carrying Case – Qty 1
8-32 Screws – Qty 3
1/16" Allen Wrench – Qty 1
4-40 Screws – Qty 2
1/4-28 Locknut – Qty 1
3/32″ Allen Wrench – Qty 1