Apply maximum force to sewer and plumbing jobs to reach every inch of the pipe. Our tow hook jetting nozzles allow users to leverage 100% of the source pressure and flow. This is accomplished by attaching a cable, chain or rope to the nozzle which allows the operator to pull the nozzle through the pipe. Regardless of pipe position, whether horizontal or vertical climbs, the tow hook jetting nozzle enables a thorough cleaning job.
Most tow hook nozzles are intended to perform in a similar fashion, however those fabricated in Ohio by Arthur Products Co. offer superior design elements that outperform and outlast the competition.
Jet Pattern
Customize the jet pattern you need, based on pressure (PSI), flow (GPM), the length of your hose and the type of situations you normally encounter.
The jet pattern of our custom-drilled tow hook jetting nozzles can include but not limited to: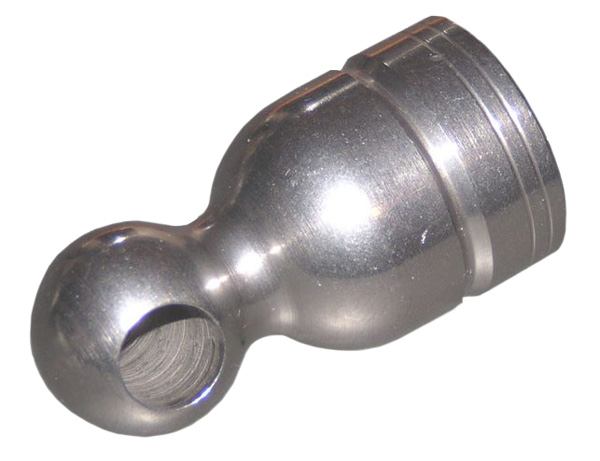 Up to 6 forward jets
Up to 6 side jets
Up to 6 back jets
A nozzle with 6 forward jets is excellent for removing build up on the walls of the pipe. This is accomplished by peeling the material off the walls.
A nozzle with 6 side jets is great to polish the pipe after the bulk of the material has been removed.
A nozzle with 6 back jets can perform two functions. The first would be to transport a cable, rope or chain from one end of the line to the other end. This nozzle may also be used to flush out debris.
Solid Design
Other tow hook manufacturers drill a hole through a standard nozzle and insert a common I-Hook in the hole, which can break or strip off the nozzle under duress. When this happens, the equipment is lost or stuck inside the pipe that needs cleaning.
Arthur Products Co. designed a tow hook nozzle manufactured in one, solid piece of stainless steel for an end product 100 times stronger than those with a wrapped wire I-Hook.
The solid, single unit design and fabrication of Arthur Products' tow hook jetting nozzle translates into a more durable product with a longer lifespan.
The tow hook can operate independently as its own unit or combine with our Cnt-r-KUT® centering device to enhance its performance.
Unique/Challenging Situations
Due to the superior engineered design of the Arthur Products Co. tow hook nozzle, it can handle special or unique cleaning situations. The tow hook can be attached to a cable, chain or even rope and the nozzle will propel itself through the pipe to the location that requires clearing.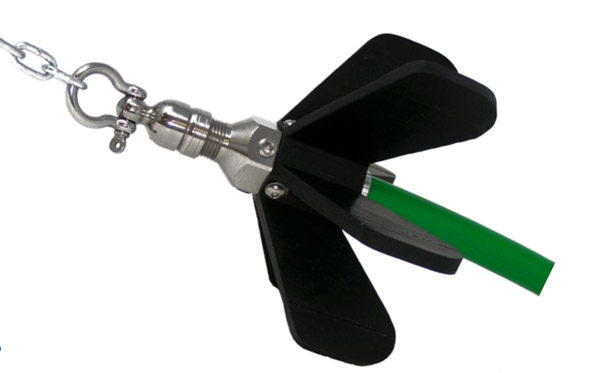 This can include:
Pipes with larger diameters
Long vertical climbs
Confined areas
Rely on Arthur Products' tow hook jetter nozzles for:
Longer lifespan compared to other tow hook nozzles
Save money on replacement due to superior, single-unit design
Solid stainless steel construction
Better performance
Superior strength
Contact us to learn more about our tow hook jetting nozzles for your business or plumbing operation. Custom manufactured high-pressure pipe cleaning nozzles have been our specialty for more than 40 years.