While other jet nozzle systems sink to the bottom of the pipe, the revolutionary Cnt-r-KUT® CDMAXe stands out from the crowd of subpar solutions. It's uniquely engineered design lifts the nozzle to a centered position in the pipe, to help clear obstructions in less time and with greater efficiency than the competition.
Companies can use the device with a favorite nozzle or nozzles they already have in stock. The Cnt-r-KUT® CDMAXe acts as a tool built to support the performance of any existing nozzle.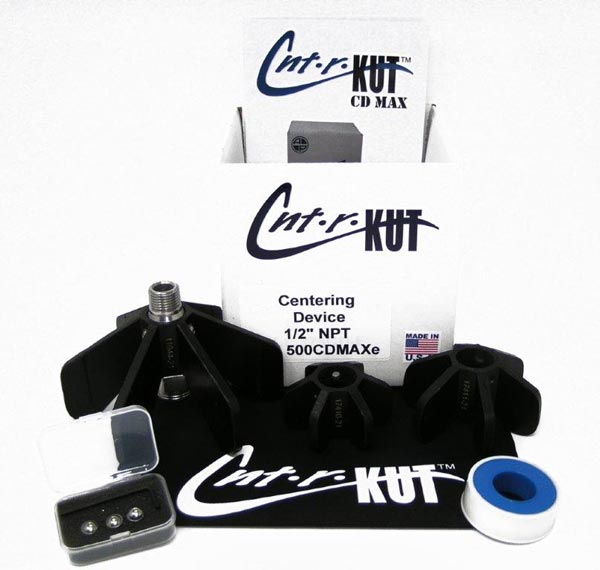 The company first presented this product at the 2020 WWETT Show in Indianapolis to rave reviews and a slew of initial orders. Cnt-r-KUT® CDMAXe kits are available for same or next-day shipping, manufactured and assembled within Ohio at the Arthur Products facilities.  The company has built a reputation based on innovation and quality control—the manufacturing process typically begins with a stainless-steel bar at one end of the building to finished product at the other, all under one roof.
"Plumbers, municipal sewer employees and similar trades help our society maintain critical infrastructure viability year-round," said Richard Rauckhorst, one of the owners of Arthur Products Co. "They need the best tools available to perform tasks productively and efficiently. Our practice of applying aerospace technology to common problems helps us design innovative solutions that help modernize and streamline the plumbing industry."
Arthur Products sells product internationally to original equipment manufacturers and professionals from Australia to Korea and all parts of North America. Arthur Products, as an essential service, is open for business. For more information about our policies and procedures during the COVID-19 outbreak, click here.
Watch the Cnt-r-KUT® CDMAXe system in action in this video demonstration, and contact us to learn how Arthur Products can deliver the right jet nozzle system for your operation.