Cnt-r-KUT® CD-MAX KIT: DRAIN & SEWER JETTING NOZZLES
Now available for systems with 3/8-19 BSPP threads!
Add CD-MAX to your own drain or sewer jetting nozzle!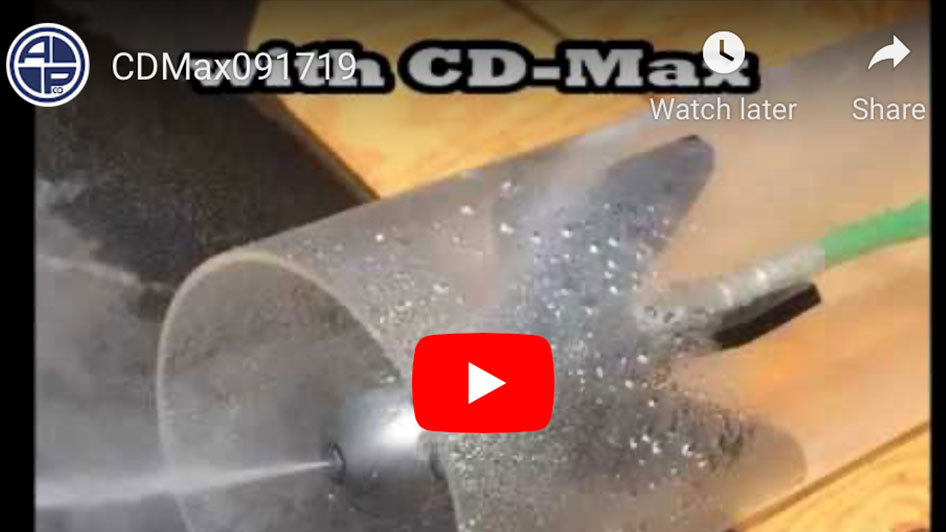 The Arthur Products Co. (APC) "CENTERING DEVICE (CD-MAX) is manufactured from an aerospace elastomer. The CD-MAX is flexible enough to conform to damaged or deformed sewer lines and can easily be fitted in the field to fit virtually any line from 3″ to 6″ in diameter. Simply attach your ¼", ⅜" or ½" npt hose to one end of the CD-MAX and your favorite ¼", ⅜" or ½" npt nozzle to the other end of the CD-MAX and you are ready to tackle the task at hand. Three flexible light weight centering guides 3″, 4″ and 6″ diameters can quickly be changed in the field to stabilize and center the nozzle for cleaning. The CD-MAX comes in two versions; an Economy Kit and a Deluxe Kit. A 10K rated stainless steel body is utilized in both kits.

Two Kit Choices to Meet your Needs
Deluxe Kit Components: Stainless Steel Body, Guide Vane 6″, Guide Vane 4″, Guide Vane 3″, Tool Case (lockable), Utility Knife, Silver Marker, Straight Edge, Carrying Case, 8 – 32 Screws (qty 3), 3/32″ Allen Wrench, Orifice Cleaner, and Sealant Tape
AP0250CD-MAXd  -NPT : 1/4 x 18
AP0375CD-MAXd – NPT :  3/8 x 18
AP0500CD-MAXd – NPT : 1/2 x 18
Center Device Economy Kit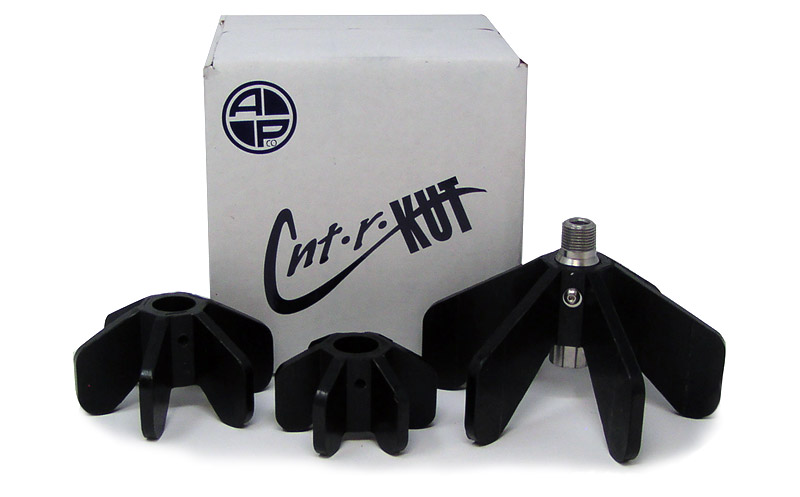 Economy Kit Components: Stainless Steel Body, Guide Vane 6″, Guide Vane 4″, Guide Vane 3″, Box, and Allen Wrench
AP0250CD-MAXe -NPT : 1/4 x 18
AP0375CD-MAXe – NPT :  3/8 x 18
AP0500CD-MAXe – NPT : 1/2 x 18