The WWETT (Water & Wastewater Equipment, Treatment & Transport) show is the largest annual gathering of wastewater and environmental service professionals in the world. But that's not the reason Arthur Products has attended this show for the past 16-plus years. The way Judy Coffman sees it, it's a great place to connect with all their customers at the same time.
Facetime with Customers 
"It's the one time you can talk face-to-face with all your customers," says Judy. "We have three customer segments: the manufacturers, who have some of the equipment on display at the show, the retail businesses that sell plumbing and sewer cleaning merchandise, and the end users."
This year Arthur Products highlighted two innovations: the Six-Pack on a Rack, which collects six of the company's most popular jetting nozzles in a handy holder that attaches directly to the user's jetter machine, and a new eight-inch centering device (Centralizer) for jetting nozzles. The flexible centering device enables operators to tackle tough jobs, including the use of drain cleaning nozzles in tight spaces or damaged sewer lines. The centering device provides maximum cleaning spread in drains and other pipes.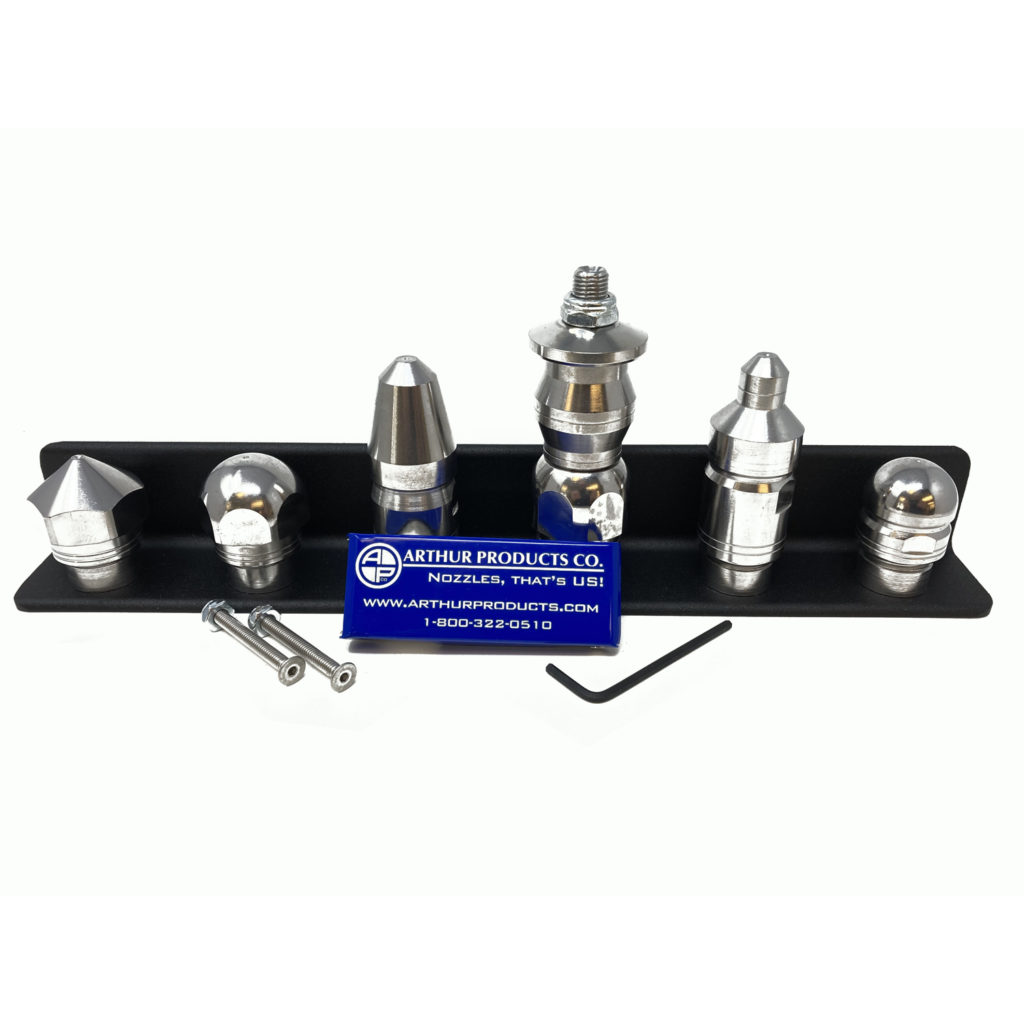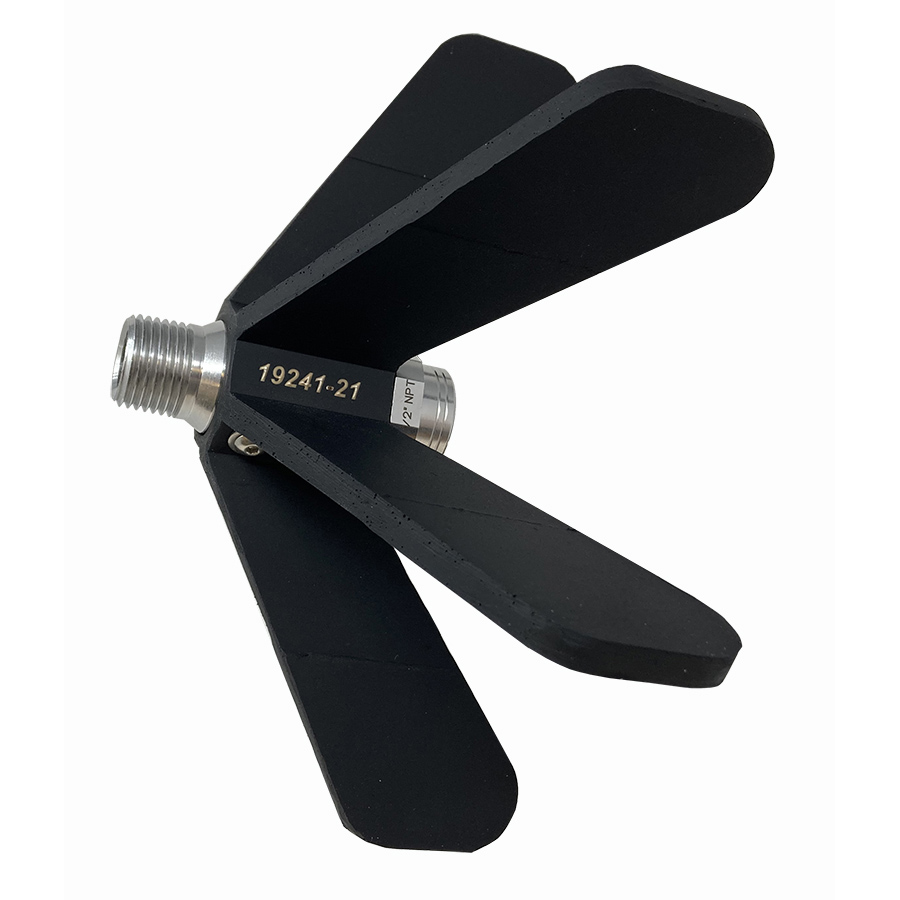 Getting Hands-On
A benefit of the show is its "hands-on" nature, the value of which was borne out by the centering device. By handling it, showgoers immediately saw it was flexible, which isn't as evident on the website. "It's the only flexible centering device in the world," says Richard Rauckhorst, "It's unique."
"It generated the most interest at our booth because it is unique," notes Judy.
Why is flexibility important?
"If you look at a conventional centralizer," says Richard, "it's typically made of metal. It's at least eight inches long and it has no way to conform to damaged pipes, elbows or tight turns. So, when you have a broken pipe and that type of centralizer goes through it, it can become stuck and you have to dig a hole to retrieve it. Ours flexes so you can pull it back from hang-ups. Also, what's not typically known is that the flexible vanes on our centralizer are designed to break away from the body when specific force is applied, enabling you to retrieve your valuable nozzle and hardware. Then, all you have to do is replace the centering device guide vane."
Adds Judy, "Some of this hardware starts at a thousand dollars, and the pipe won't flow if it becomes stuck down there, so you have to dig it out with a backhoe." More nuisance and expense for the plumbing company.  
From Raw Stock to Finished Product
"Everyone is impressed when they find out we're the manufacturer," Judy says. "People don't know we manufacture and custom drill everything. When they find that out, their attitude changes." Reinforcing that point, Richard notes, "We are a true manufacturer. We get raw stock in one end of our building, and a completely packaged nozzle goes out the other." According to Judy, most of Arthur Products' competitors subcontract major portions of their production. Doing it all in-house gives them total quality control, she adds.
When describing the company's jetting nozzle capabilities, Richard sometimes borrows a tagline from one of the fast-food purveyors. "We'll make it your way. We probably have one of the largest selections of different types of nozzles in the industry.
To Arthur Products' customers, that distinction makes all the difference.
"Everybody wants their particular type of nozzle," Richard adds, "and we do our best to provide it."
Contact us to learn more about Arthur Products and its offerings, or call (800) 322-0510.