Cnt-r-KUT® Elite Kit: Flexible Root Cutting System
Now available for systems with 3/8-19 BSPP threads!
The First Flexible Chain/Cable Jetting Nozzle Centering Device
All new and now available exclusively from Arthur Products!
Features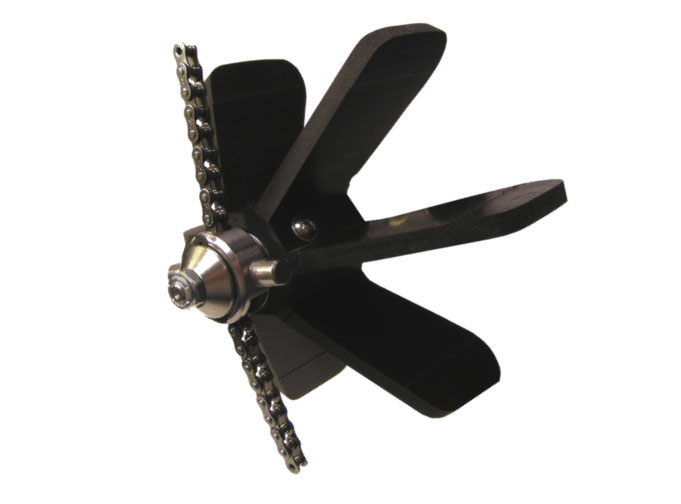 Stainless Steel Sewer Jetting Nozzle Body & Rotor
Chain & Cables attach to a Single Rotor
Advanced Jet Porting
(6) Flexible Guide Vanes
Trimmable for custom application
Polisher rotor (optional)
Guide Vanes mechanically attached to nozzle body for easy replacement
CNT-R-KUT® ELITE KIT
The CNT-R-KUT® ELITE was designed to allow the operator to get a mechanical cutter jetting nozzle in "Those Tight Places" in drains and sewers where other water driven mechanical cutting nozzles fear to go.
The CNT-R-KUT® ELITE Kit comes with everything the operator needs to successfully complete the cleaning task at hand. From the Lockable Carrying Case to the Straight Edge and Trimming Knife the CNT-R-KUT® ELITE Kit is ready to work with you all the way. The standard Kit comes equipped with three sizes of cutting chains and cables along with spare guide vane screws and chain/cable attachment bolts all contained in a high impact plastic carrying case. The Utility Knife, Straight Edge, and Silver Marker are contained within a zippered mesh bag with Velcro for storage.