Cnt-r-KUT® G2 THMAX2 Tow Hook Jetting Nozzle Kit
Now available for systems with 3/8-19 BSPP threads!
Leverage 100% of the machine's cleaning power with a toe hook nozzle set, perfect for vertical applications or situations when the operator can pull the nozzle through the line. Three different drill patterns offer forward, lateral and rear-facing jet action that handily clears and flushes blocked pipes.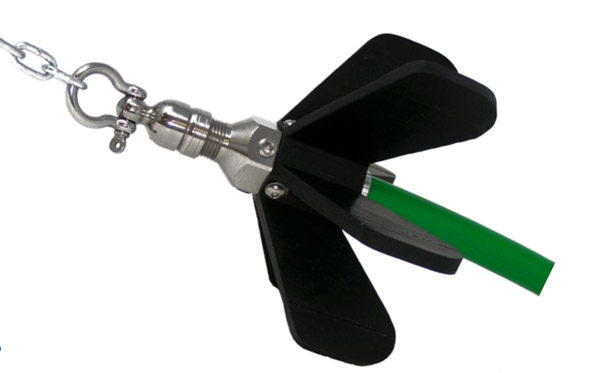 Stainless Steel Body/12" Sewer Hose – Qty 1
Guide Vane –6" – Qty 1
Penetrator Nozzle – Qty 1
Flushing Nozzle – Qty 1
Deicing/Degreasing Nozzle – Qty 1
Tool Case (lockable) – Qty 1
Orifice Cleaner – Qty 1
Utility Knife – Qty 1
Silver Marker – Qty 1
Straight Edge – Qty 1
Carrying Case – Qty 1
8-32 Screws – Qty 3
3/32" Allen Wrench – Qty 1